As part of the development of our AlliedOffsets Policy Tracker, we assessed the policy and regulatory frameworks of the 26 most active countries in the VCM.
We are proud to announce three new page views to our AlliedOffsets Premium Dashboard, including the AO Policy Scores Page. Building upon the VCM Policy Analysis Tableau page view on the AlliedOffsets Premium Dashboard, this tool offers more profound insights into ongoing policy risk factors, policy updates and market dynamics which can guide investors towards future market growth.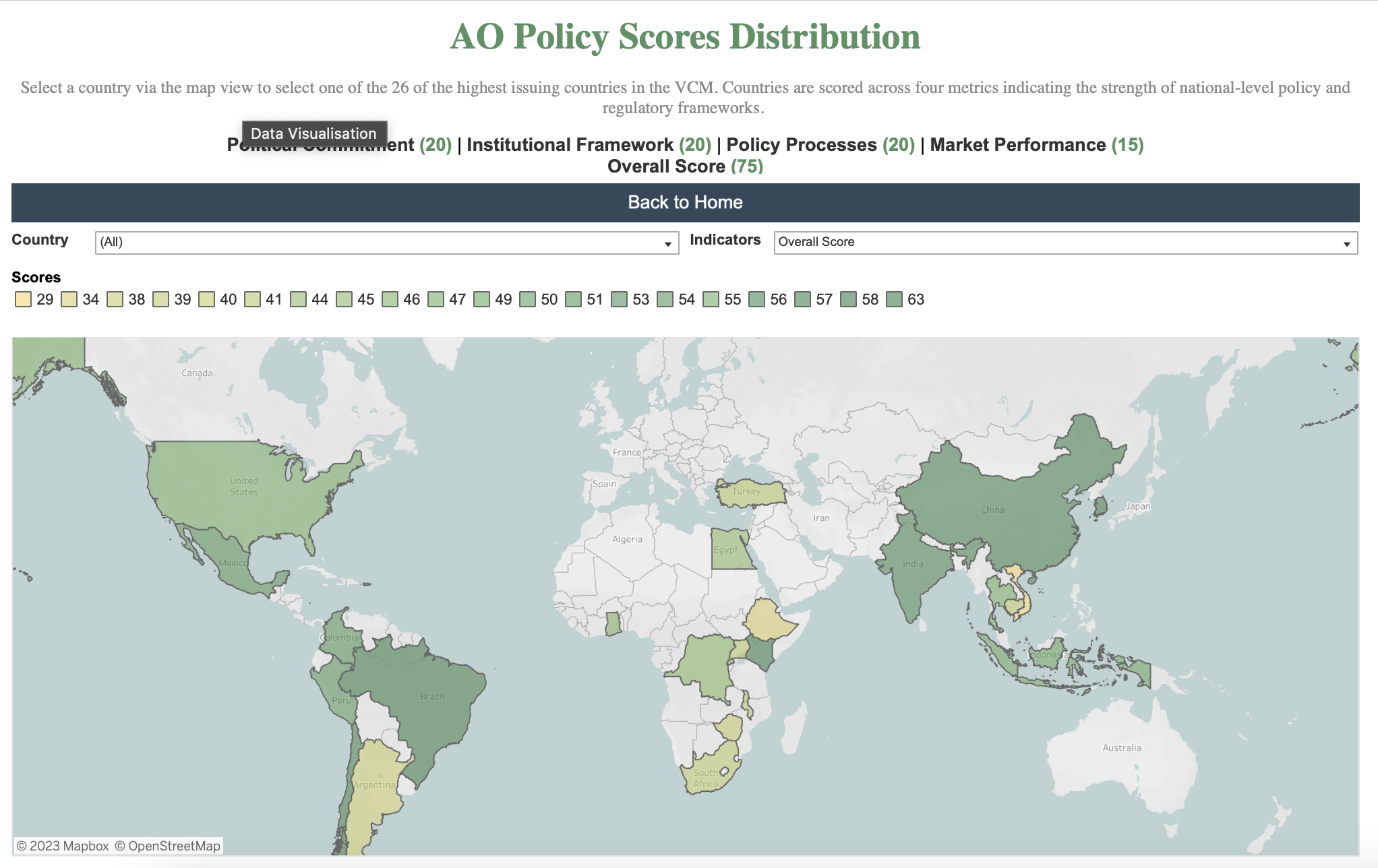 Increasing Governance in the VCM
Governments are increasingly engaging in the VCM, as an additional source of climate finance as well as to attract foreign investments to either meet their NDC targets or raise their climate ambitions. These decisions create policy and regulatory risks for carbon market participants, including taxes on surplus transaction proceeds (as recently seen in benefit-sharing laws in Zimbabwe and Kenya), project suspensions, reviews, and foreign carbon credit export bans.
The aim of our policy scoring is to help clients create their own robust policy and regulatory risk products with frequent, seamless updates, and to better understand how policy changes across the world may affect their carbon portfolio or investments.
Our underlying assumption is that more regulation is beneficial to the market: while increased levies, bureaucracy, and oversight may be seen as detrimental by some, we think that it provides the clarity and structure that the market is currently missing. In other words, we score countries with defined policies as being more friendly to the VCM than those that are relatively lawless.
Methodology:
We score countries out of a total score of 75, against the following four criteria:
Political Commitment (20)
Institutional Framework (20)
Policy Processes (20)
Market Performance (15)
The first three criteria are sourced and updated regularly from external data sources (reports, news articles and scores from various rating agencies). The fourth category (VCM performance), however, is internally sourced and updated from the AO Premium Dashboard data.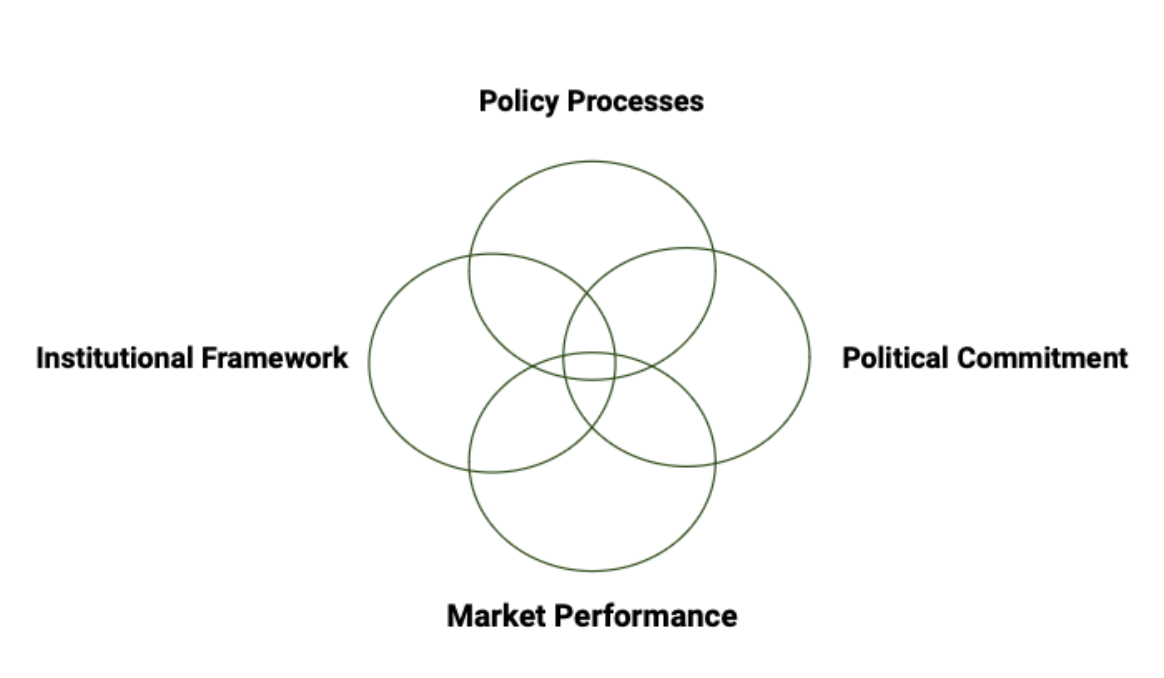 AO Policy Tracker Categories. Source: AlliedOffsets
Research Findings
From our findings, the Top 3 scoring policy scoring countries for October were Kenya (63), Chile (59), and Brazil (58).

Recent market developments which have influenced the scores:

Kenya (= September score):
Publication of the Climate Act Amendment Bill creating a National Carbon Registry, establishes a Carbon Trading and Benefit Sharing Authority, and a Carbon Credit Trading Tribunal to oversee carbon credit raised Kenya's Institutional Framework scores against our metrics.
The introduction of carbon trading permits authorised by the Carbon Trading Register, and the publication of the Carbon Credit Trading and Benefit Sharing Bill (2023) increased Kenya's Policy Processes score but decreased its Political Commitment scores.
Chile (+1 September score):
Recently published regulations to introduce rules which will allow corporations to use carbon offsets against its $5/tonne carbon tax. This law, which formalises legislation already in place since 1st Jan 2023, increases Chile's Political Commitment, and Policy Processes scores.
Increased Market Performance between September to October has also contributed to Chile moving from 3rd to 2nd place ahead of Brazil.


Brazil (-1 September score):
The country maintains improved climate governance in 2023, including the passing of the Forestry Bill, which has improved the country's Policy Processes score.
The ETS Bill passed in Q3, which has indications of integrating the VCM into its legislation has maintained Brazil's Political Commitment scores.
Decreased Market Performance since September saw Brazil slip from 2nd to 3rd in the AO Policy Scoring ranking.