We are thrilled to announce our new partnership with Fenix Carbon, a climate finance catalyst working with early-stage carbon offset projects to provide standardised data, financial modelling and transaction structuring. . This partnership aims to enhance transparency and accessibility within the carbon offset market, facilitating greater understanding of early stage projects.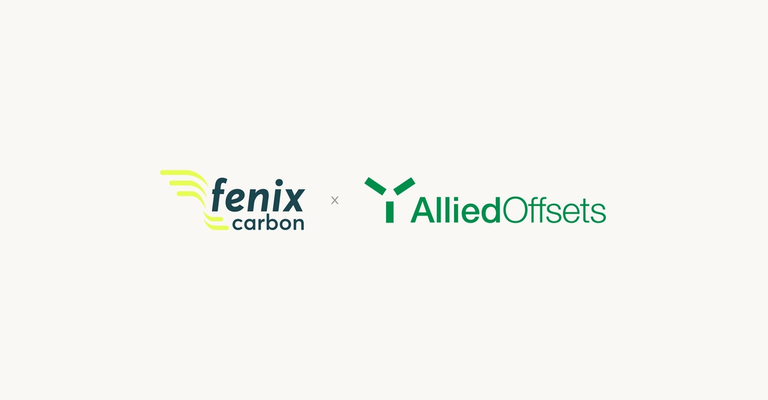 Fenix Carbon is unlocking capital for pioneering early-stage projects with its data-driven, carbon finance platform. Through their platform, they provide invaluable services, including standardised data for carbon finance, financial modelling & reporting, project monitoring, pricing & market intelligence, and transaction support, all designed to propel the success of early carbon offset initiatives.
The lack of a centralized registry for carbon offset projects makes it challenging for stakeholders to access comprehensive and comparative project information across various registries. AlliedOffsets has addressed this critical need by offering a database which serves as a one-stop source for researchers, individuals, and businesses to access crucial project data across different registries.
Under the newly formed partnership, AlliedOffsets will integrate core information about Fenix Carbon's projects into its dashboard, providing a broader range of carbon offset projects to its users. This will allow individuals, researchers, and businesses to explore, compare, and support Fenix Carbon's initiatives seamlessly, increasing the visibility and accessibility of these impactful projects. It will also allow users to understand what projects are in the pipeline and understand trends in early-stage project development.
"We are excited to partner with Fenix Carbon to further our mission of making the offset market more transparent and accessible to all," said Anton Root, Head of Research at AlliedOffsets. "By integrating Fenix Carbon's projects into our dashboard, we aim to amplify the reach of these critical initiatives and empower our users to make a real impact on mitigating climate change at the very early stages of project creation, before they even enter the registry ecosystem."
The partnership between AlliedOffsets and Fenix Carbon reflects their shared commitment to sustainability. Thomas Herry, CEO of Fenix Carbon says: "We are very excited to partner with AlliedOffsets! At Fenix, we believe that investors are shifting their focus to high quality, pre-issuance projects. Working with carbon investors, we see that standardised data is the key to successful carbon investments. By partnering, we aim to increase the visibility of these projects, the details of which have often been harder to access, and to help scale the number of planet saving projects!".