The recent North American Climate Summit brought together experts and enthusiasts from the carbon market and sustainability sectors. While the conference covered various topics, it was heavily focused on two topics: quality and carbon removals (both engineered and nature-based).
Attendees were treated to a range of insightful sessions and engaging panel discussions. Here, we recap some of our highlights and key takeaways from this event.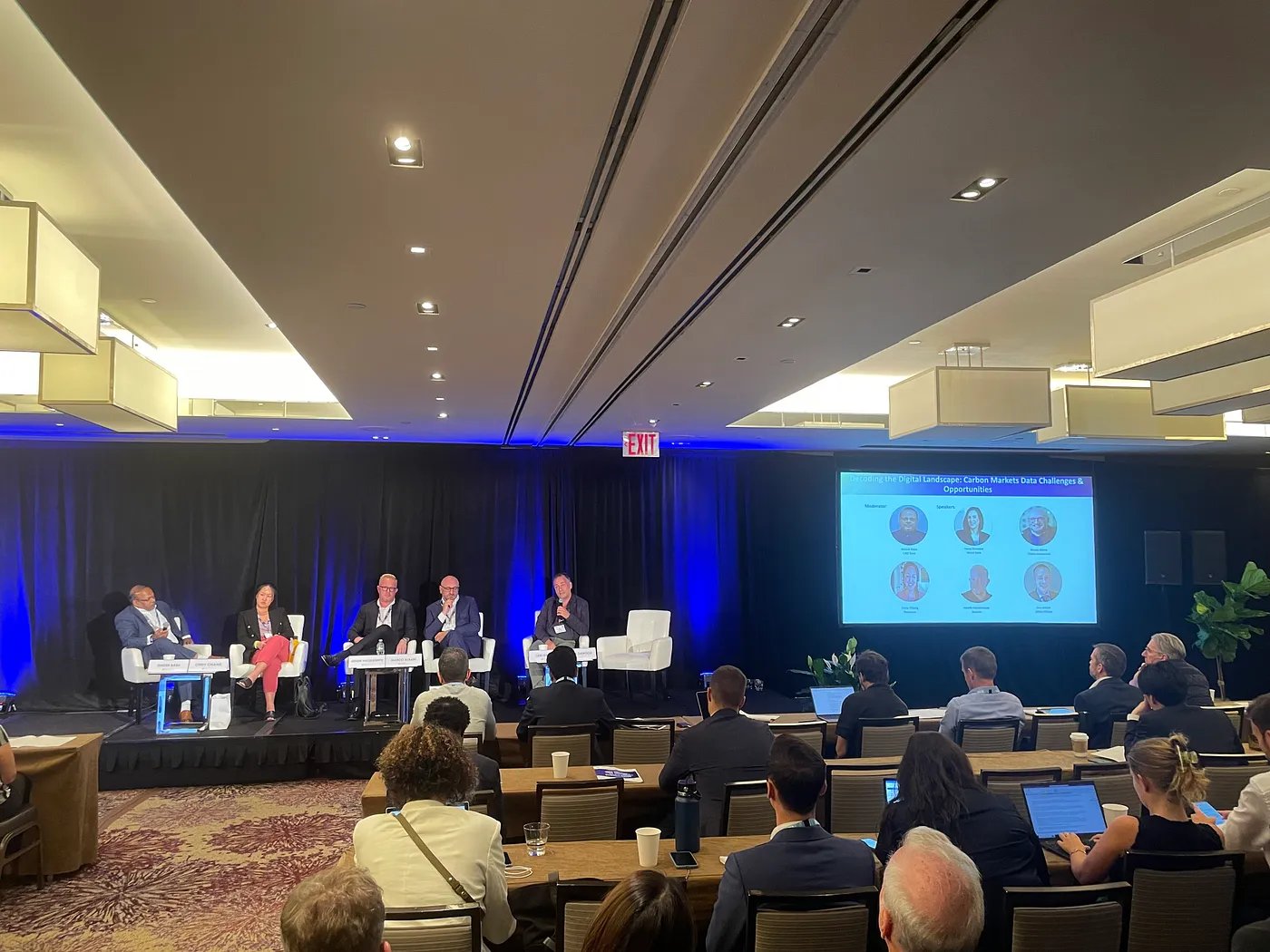 AlliedOffsets Founder Lars Kroijer joined the panel 'Decoding the Digital Landscape: Carbon Markets Data Challenges & Opportunities' together with Hania Dawood from The World Bank, Henrik Hasselknippe from Xpansiv, Marco Albani from Chloris Geospatial and Cindy Chiang and Pachama.
Annette Nazareth Sheds Light on CCPs and Categories Working Group
One of the standout moments of the conference was Annette Nazareth's presentation on ICVCM's Core Carbon Principles (CCPs) and the Categories Working Group. The group is set to fast-track certain project types, indicating a reduced level of scrutiny for more 'reliable' credit types. However, the timeline for these changes has been pushed back to Q1 2024 from the end of this year. Nazareth expressed a desire to have draft deals in place by COP. The launch of CCPs is something that many in the industry will set a minimum floor for credit quality, thereby spurring demand.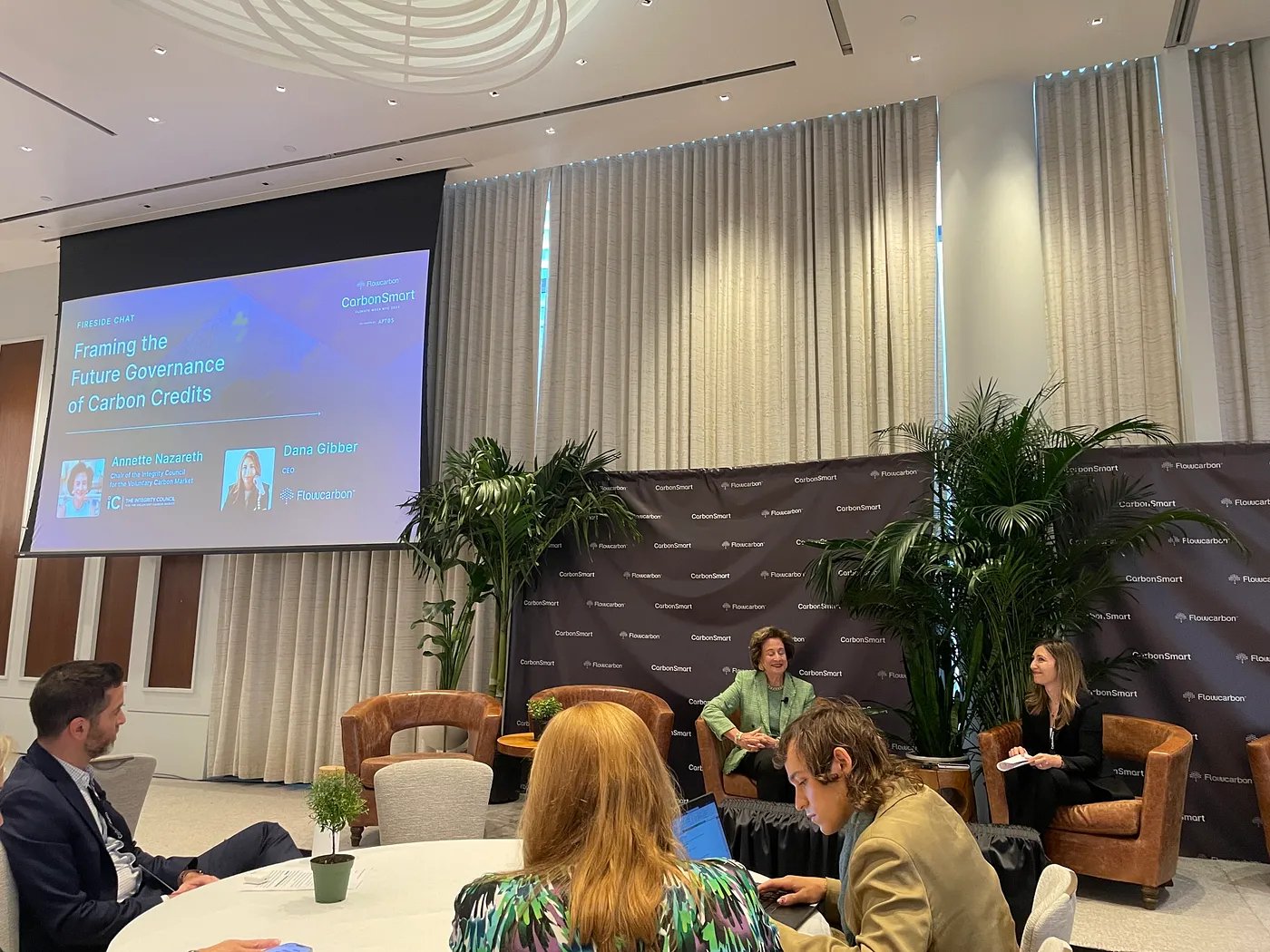 Annette Nazareth in conversation with Flowcarbon's Dana Gibber.
Biochar: A Passionate Discussion
A panel dedicated to biochar drew the attention of the technology's enthusiasts. The panellists explored various applications of biochar, primarily in agriculture input and water filtration. However, the more biochar producers can sell their biochar for, the lower the case for financial additionality for the credits produced.
Biochar producers face funding challenges, with investors showing reluctance due to the capital-intensive nature of the business. Despite its potential, biochar struggles to attract venture capital, unlike the equally capital-intensive but flashier DAC projects. According to our database, only two biochar companies have raised significant amounts of money: CHAR Technologies and Carbo Culture.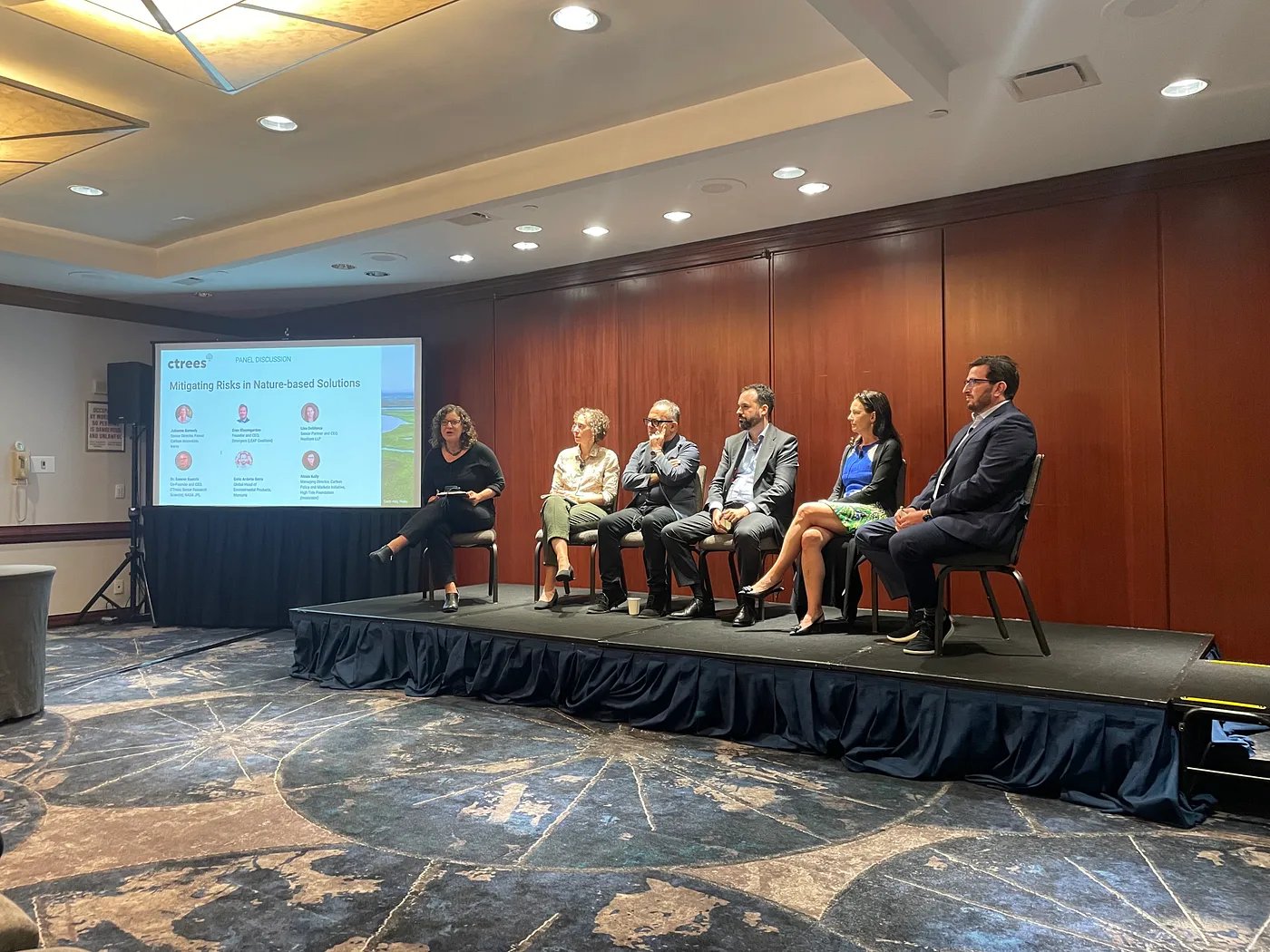 Panel hosted by CTrees on mitigating risk for nature.

dMRV for NBS
Digital monitoring, reporting, and verification (dMRV) for nature-based solutions (NBS) was a hot topic, with many companies getting more granular data around carbon stocks, tree counting and growth measurement, as well as future projections around forest fire risk, and more. Some operate strictly within the VCM, while others are broader in scope. How the market for these solutions develops remains to be seen, but the number of options quickly becoming available to stakeholders in the VCM can only be a positive for the space overall.
As always, get in touch if you'd like to learn more about data in the VCM!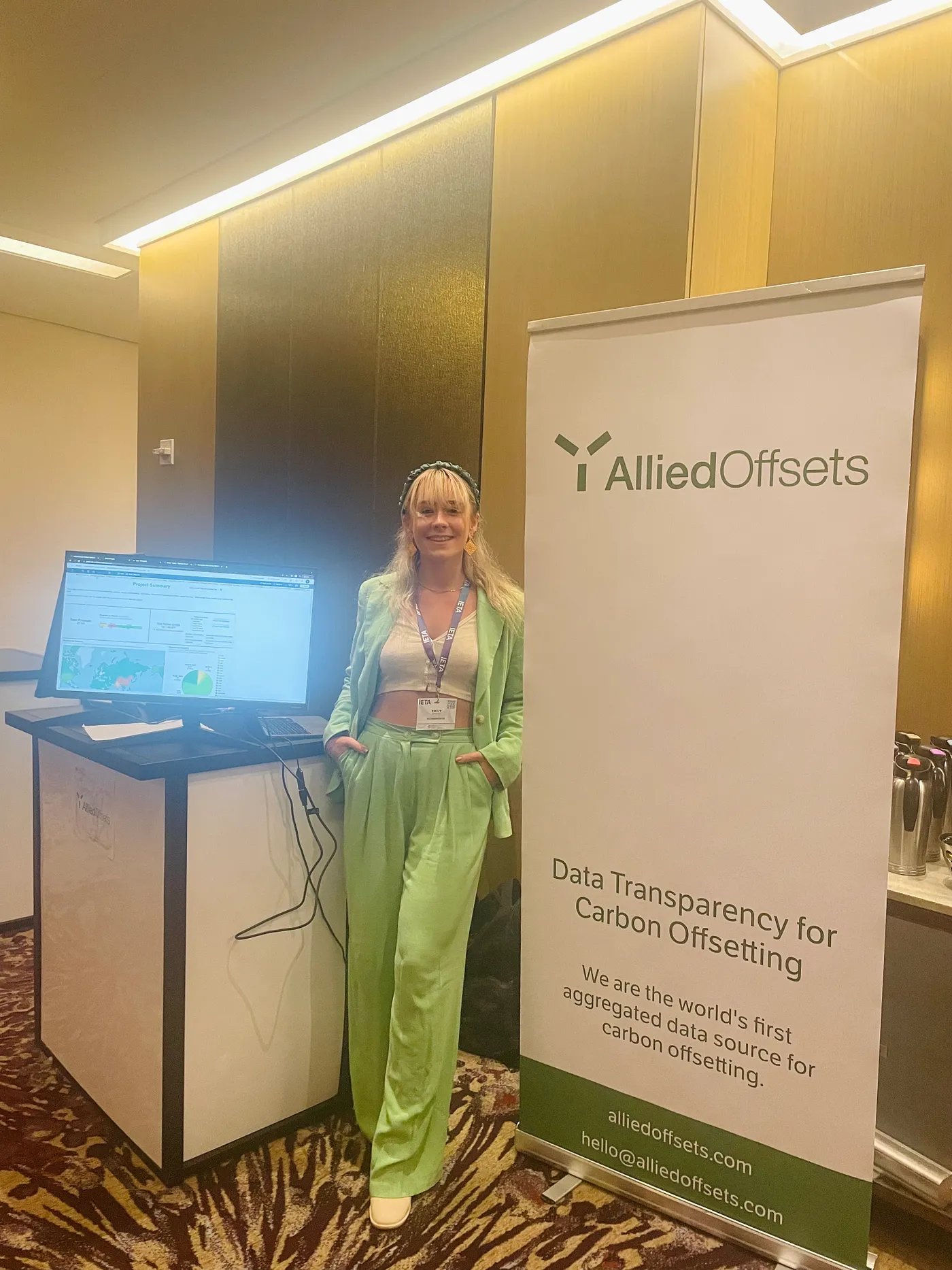 Reach out to our team for all of your VCM data needs!